(English) ASAHI FURNITURE'S SHOWROOM 3D HAVE DISPLAYED ON HOPEFAIRS EXHIBITION PLATFORM OF HAWA
Besides visiting and experiencing products directly at the showroom in District 7, you can easily search and experience the products of ASAHI furniture via our 3D showroom, which is displayed on the platform. online HOPEFAIRS – HAWA ONLINE PLATFORM EXHIBITION.
HOPE fair is most of the online exhibition platforms in Vietnam of furniture and handicrafts. The HAWA Association of Ho Chi Minh City created and developed it with the goal of connecting and meeting the furniture search needs of customers and leading suppliers in Vietnam.
Welcome to visit and discover our 3D showroom at Hope Fairs | ASAHI FURNITURE.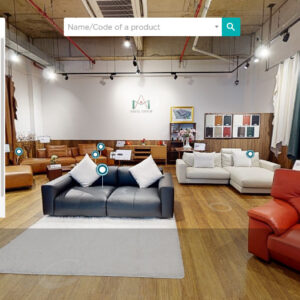 ASAHI furniture is proud to be a unit with more than 15 years of experience in the field of producing high-class furniture according to Japanese quality standards and processes. At the same time, we are always committed to creating environmentally responsible products that are absolutely safe for users.
Please contact our sales department immediately for advice!