THE SUPER LIGHTWEIGHT 2.1kg ELEGANCE CHAIR WILL BE ON DISPLAY AT MILAN DESIGN WEEK 2021.
The super lightweight Elegance Chairs will be on display at Milan Design Week 2021 (Milan Design Week 2021).
– Time: takes place from 4 to 10 September 2021.
– Location: At Rossana Orlandi Gallery, Milan, Italy.
Milan Design Week 2021 is the annual furniture fair in Milan and the largest trade fair in the world, which includes the huge furniture fair Salone del Mobile along with hundreds of other events around. The city is collectively known as Fuorisalone.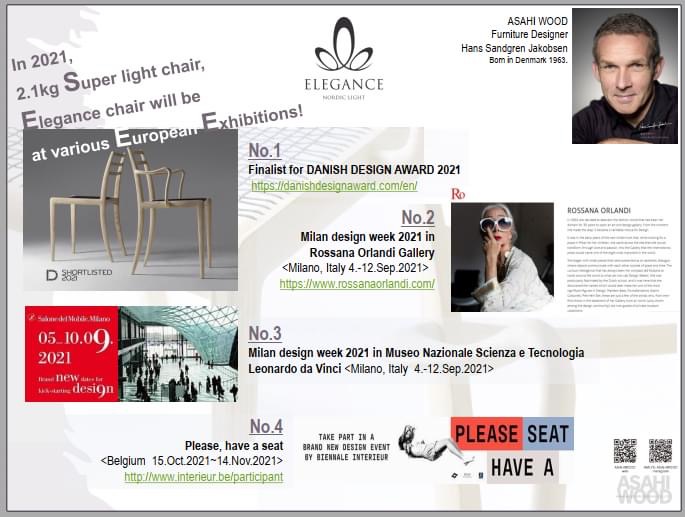 At this week, we can admire the latest furniture and design products from many countries around the world.
ASAHI Wood's Elegance chair, with its compact, elegant design and delicate curves has attracted special attention from the experts and visitors at the exhibition.